FROM OUR PRESIDENT, Robbie Davis:
"Welcome to WIP! Our new website is on its way. We are excited to be bringing you an improved means of interaction with our organization."
WIP BOARD OF DIRECTORS:
Robbie Davis - President
Donna Meyer - Vice President
Marianne Calise - Secretary
Effie Tsoukalas - Treasurer
WIP COMMITTEES:
By-Laws/Parliamentarian
Community Service
Education
Historian
Long Range Goals
Membership
Publicity
Scholarship
Ways and Means
WESTCHESTER INSURANCE PROFESSIONALS
(WIP) is an educational, networking and community service organization dedicated to developing practical skills of insurance industry professionals as well as providing meaningful support to local and national charities. Monthly meetings, workshops and special events offer members the opportunity to broaden their scope of opportunities while contributing to the greater well-being of the community.

FEDERATION of NEW YORK INSURANCE PROFESSIONALS
WIP is a member of the Federation of New York Insurance Professionals (FNYIP). The Federation was founded in 1943 for the purpose of providing its members with skills & training that would help them advance in the insurance industry and related fields. Other than education, the Federation provides its members networking opportunities through monthly meetings of local associations and its Annual Convention. The Federation is currently made up of 12 local associations throughout New York State.
CHARITABLE EFFORTS and ORGANIZATIONS
WIP is committed to helping fulfill the mission of select local and national charitable organizations. Over the years, WIP has partnered with a wide variety of charitable efforts and organizations ranging from very modest and specific local causes to broad-based national organizations. We are proud of our fundraising legacy and strongly encourage our members to play a leading role in championing the success of our charitable partners.
WESTCHESTER INSURANCE PROFESSIONALS CHARITABLE ENDEAVORS
National Charities:
THE SPECIAL OLYMPICS (Regional, State and Local Levels)
Local Charities:
THE ARC OF WESTCHESTER
HOPE COMMUNITY SERVICE
MY SISTER'S PLACE
VISIONS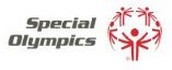 WIP HISTORY
Founded in 1971 by our five Charter Members: Helen Chalot, Day Ann Camazine, Barbara Dougherty, Nancy Rehm and Joan Rizzo.